Today's best cat pictures from our Facebook page – 'Like' us on Facebook to be the first to see these every day.
I can't find the original artist for this so if it's you, let me know and we'll put in a link to your website…..
But…..I love this. I'd have this on my wall very happily.
Maximum Awwwwwwww.
The perfect sleeping place?
Cats' nose are too cute, right?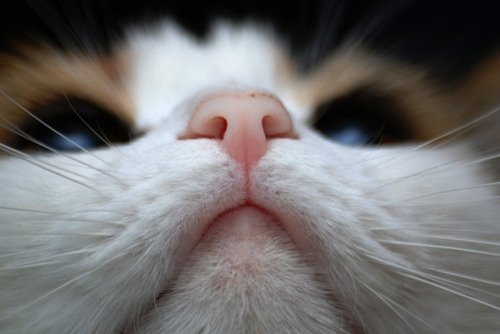 This little one has the right idea.