Every day we post a great GIF to Twitter. Then, at the end of the week we round them up into one mega post. Here then are this week's 7 best cat GIFs from all over the internet.
Enjoy.
1. My tiny meow !
2. Look into my kitty eyes!
3. Beware of the bag!
4. Sometimes you just need to remember where you are!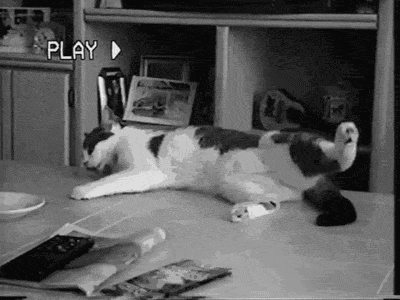 5. Don't play with fire…..
6. C'mon, time for walkies….!
7. This is tooo cute!   Face Palm!