A round up of the latest great cat pictures from our Facebook page – 'Like' us on Facebook to be the first to see these every day.
OMG! I think I just died and went to heaven !!
This cat is awesome!
I surrender to kittens !!
Every kitten in a box is a photo opportunity as far as I'm concerned! If I fits, I sits.
"Don't mind me, I'm just Skyping my cousins!"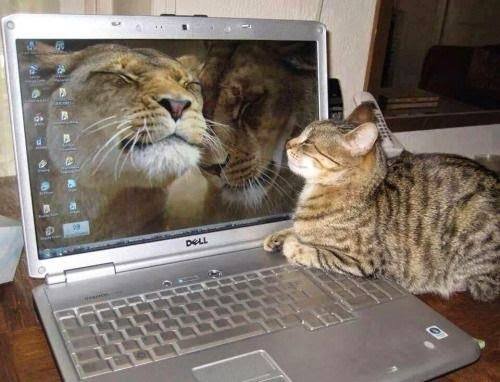 Can I haz cuddle?
What a delightful fluffy kitten !!
"Will you be my fwend?"
"I may not be perfect but I'm still beautiful."
Soft kitty, warm kitty…
Happy…