Here's a round up of the latest great cat pictures from our Facebook page – 'Like' us on Facebook to be the first to see these every day.
Say hello to O'Malley – isn't he awesome? I think so!
Snuggles !!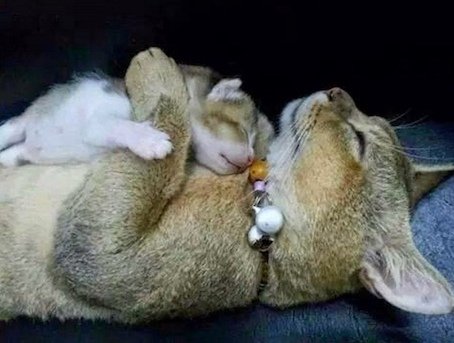 What a gorgeous kitten – WANT!
I've just found the perfect kitten warmer!
Leaning tower of kitty!
I know that feeling!
Bliss…
Born to nap…
Hi there gorgeous!
"You going somewhere?…I'm coming too!"
Ain't that the truth!
Everything a cat does is important!
Click here for more fabulous cat pictures