Here's a round up of the latest great cat pictures from our Facebook page – 'Like' us on Facebook to be the first to see these every day.
I've seen a kissing booth before but never this !!
I luv u Mr Snowman!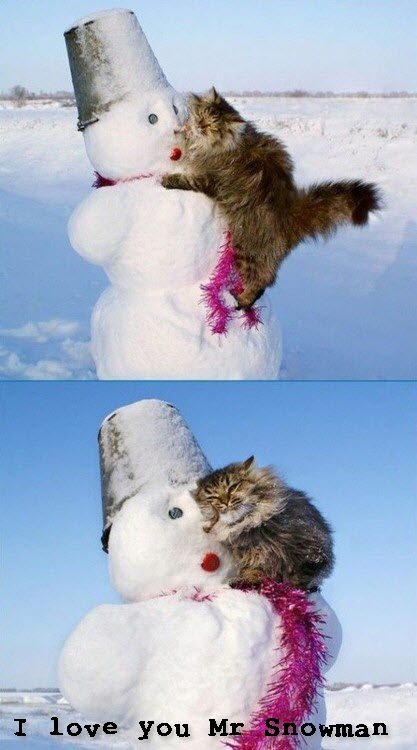 Cats and boxes !!
This is Boef – which in English means crook! Isn't he gorgeous?
What a great picture of  two cats holding paws – how adorable!
This beautiful kitty is named Scrappy…
I've not seen many White Maine Coon kitties. I think she's stunning
Click here for more fabulous cat pictures
Got something to say? Go on leave a comment...