Cats have always had the ability to be funny, but as you can see from these hilarious pictures, they're even funnier with Snapchat!
It's a great way to capture those special family moments and that of course includes the family cat. But what makes it loads of fun is the fact you can tag your pics with a witty caption.
So combining Snapchat and with your favorite kitty pic gives you an endless source of unforgettable comedy.
And as you liked them so much last time, we've decided to bring you some more that are even more hilarious than our last posting.
Scroll down to see this great selection compiled by Bored Panda. It shows our precious kitties doing exactly what they do best: making us smile.
So if you're having a bad day or you just fancy a laugh, this30 More Hilarious Cat Snapchats That Are Im-paw-sible Not To Laugh At paw-sitively funny collection of Snapchats (or should that be Snapcats?) will have you "feline" fine in no time.
And let us know which one is your favorite in the comments below.
1.
2.
3.
4.
5.
6.
7.
8.
9.
10.
11.
12.
13.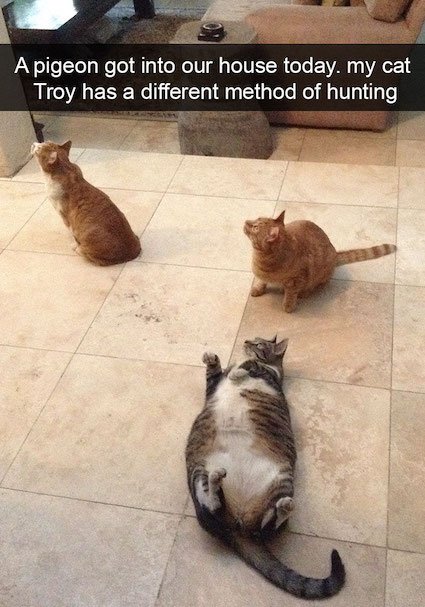 14.
15.
16.
17.
18.
19.
20.
21.
22.
23.
24.
25.
26.
27.
28.
29.
30.
Source: boredpanda
Click here to see 22 funny pictures of cats that terrified their owners!